How to create a mindful home with Gina Ciancio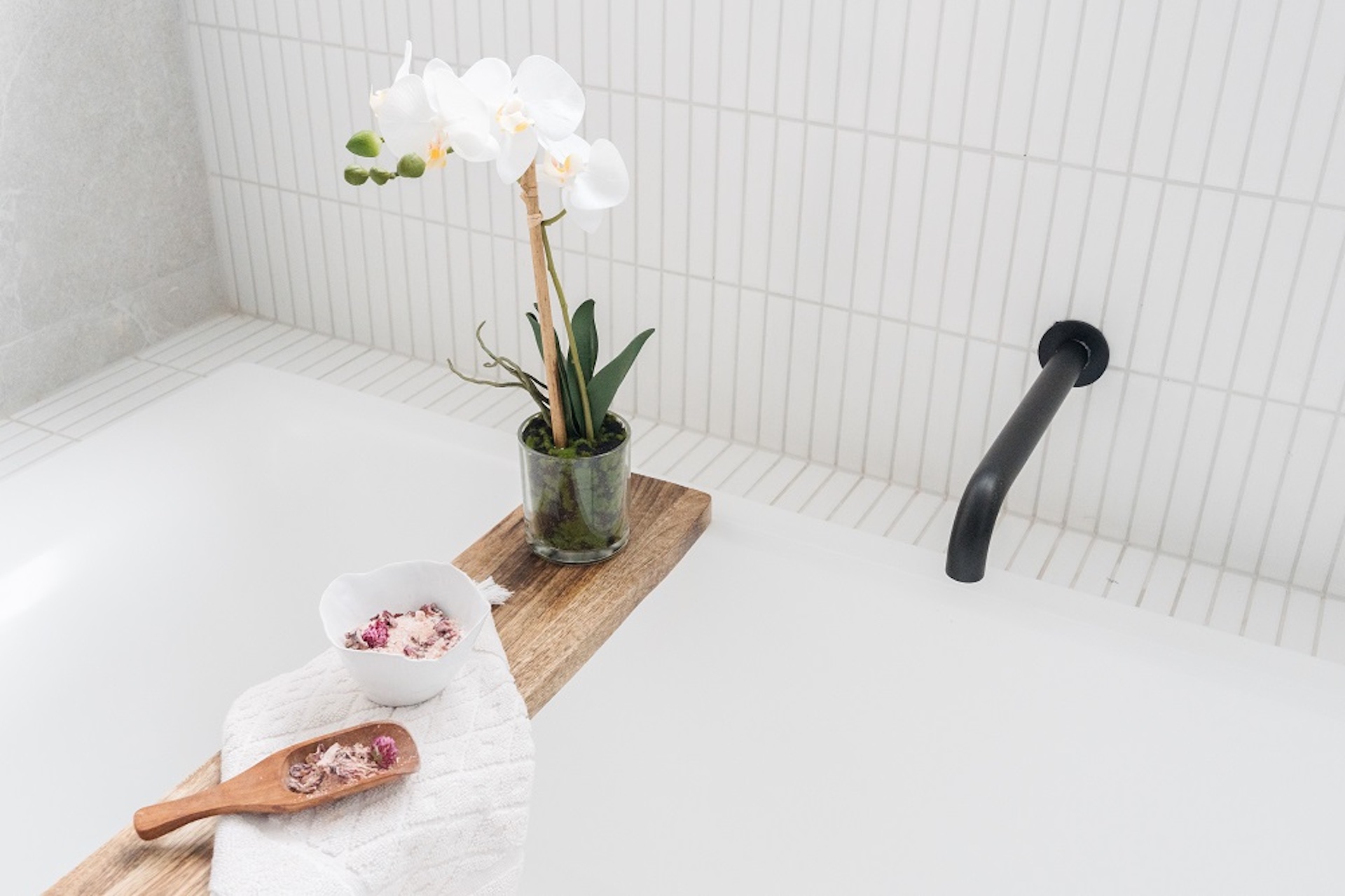 So… what exactly is a mindful home?
Mindfulness has become a bit of a buzz word lately but there's a lot of evidence that supports the connection between our surroundings and our well-being. A mindful home is one you feel safe in. Somewhere to nourish your mind, body and soul.
There are many ways to achieve a more mindful home. Some of our tips focus on creating a more considered interior, while others focus on you and how to incorporate self-care into your daily life.
Start each day by making your bed
You know how much we love a beautifully styled bed. But that's not our main focus here. By making your bed in the morning, you are starting the day by achieving something. It might sound silly, but this small accomplishment sets a more positive and productive tone for the rest of the day.
It also makes your bedroom feel more orderly and calmer. Plus, there's no better feeling than coming in at the end of a long day to a beautifully made bed!
Create a space for mindfulness
We could all do with a moment of mindfulness throughout the day. An opportunity to slow down and gather your thoughts. Whether that's journaling, reading a book or meditating, create a space in your home where you can practice this easily and happily.
You may want to create a cosy seating nook to enjoy a good book, or set up a meditation corner where you can sit in quiet. Alternatively, your sofa can be the perfect spot to unwind, and you can make it beautiful and cosy with a few scatter cushions and throw. This chunky knit throw from TK Maxx is like a big hug, and these warm-tone cushions from Adairs create a grounding feel for the cooler months ahead.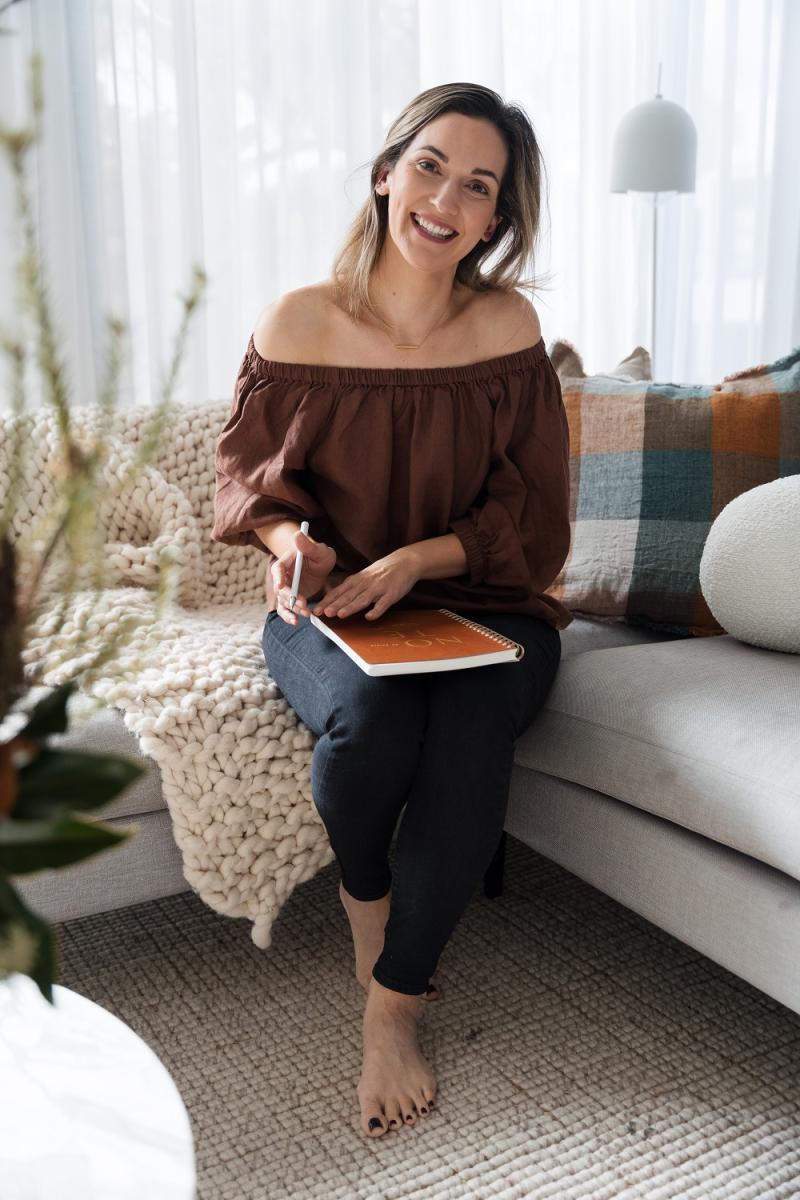 Fill your home with nurturing scents
You hear us say all the time that all of our senses affect how we experience a space. And our sense of smell is a big one that can work on a subconscious level.
Certain scents can promote different mental well-being. For example, peppermint is said to help with fatigue and boosting energy, while rosemary can improve mental focus. Similarly, lemon essential oil can have an uplifting effect.
The beautiful range of Palm Beach essential oil blends from Freedom take out the guesswork. We've used 'Nurture' with clary sage, lavender, tangerine and various other pure essential oils to relieve tension, soothe and restore mood. Other blends in the range include 'Renew', 'Motivate' and 'Sleep'.
Alternatively, you can use candles, oil burners, room spray or try a simmer pot to fill your home with fragrances to boost your mental state and set a more inviting feel.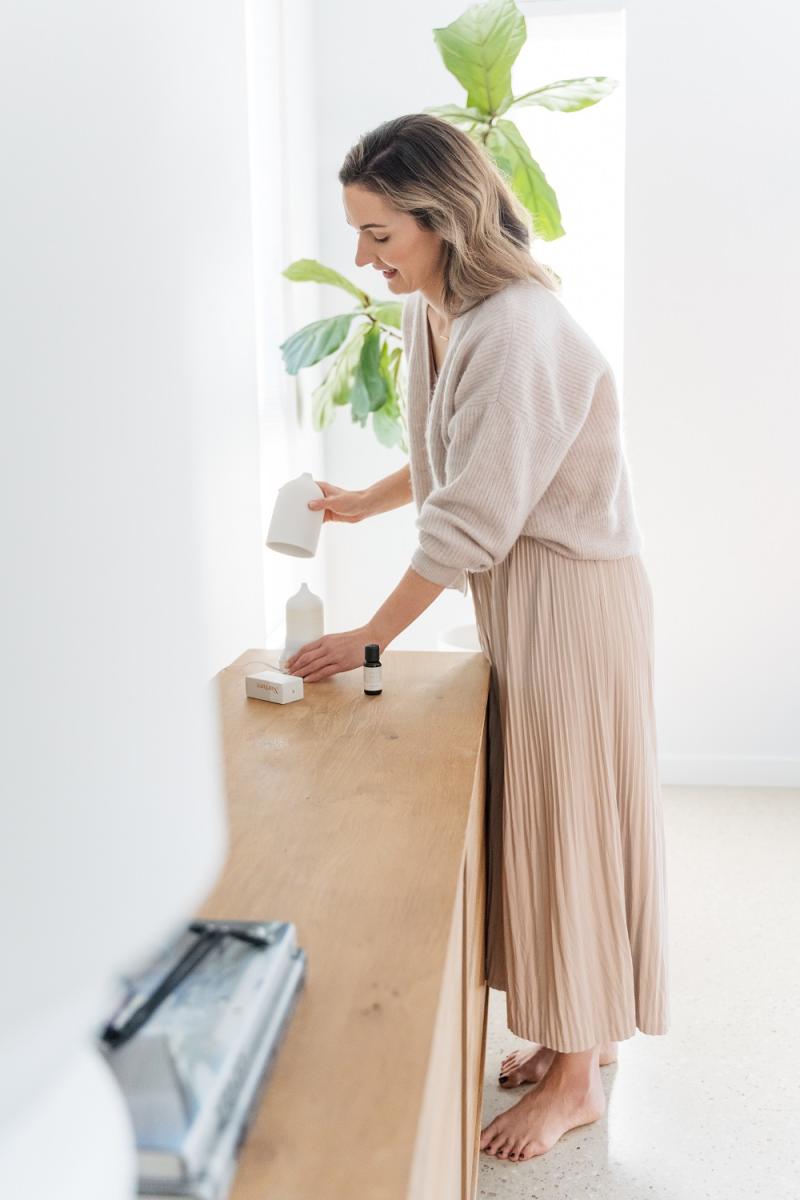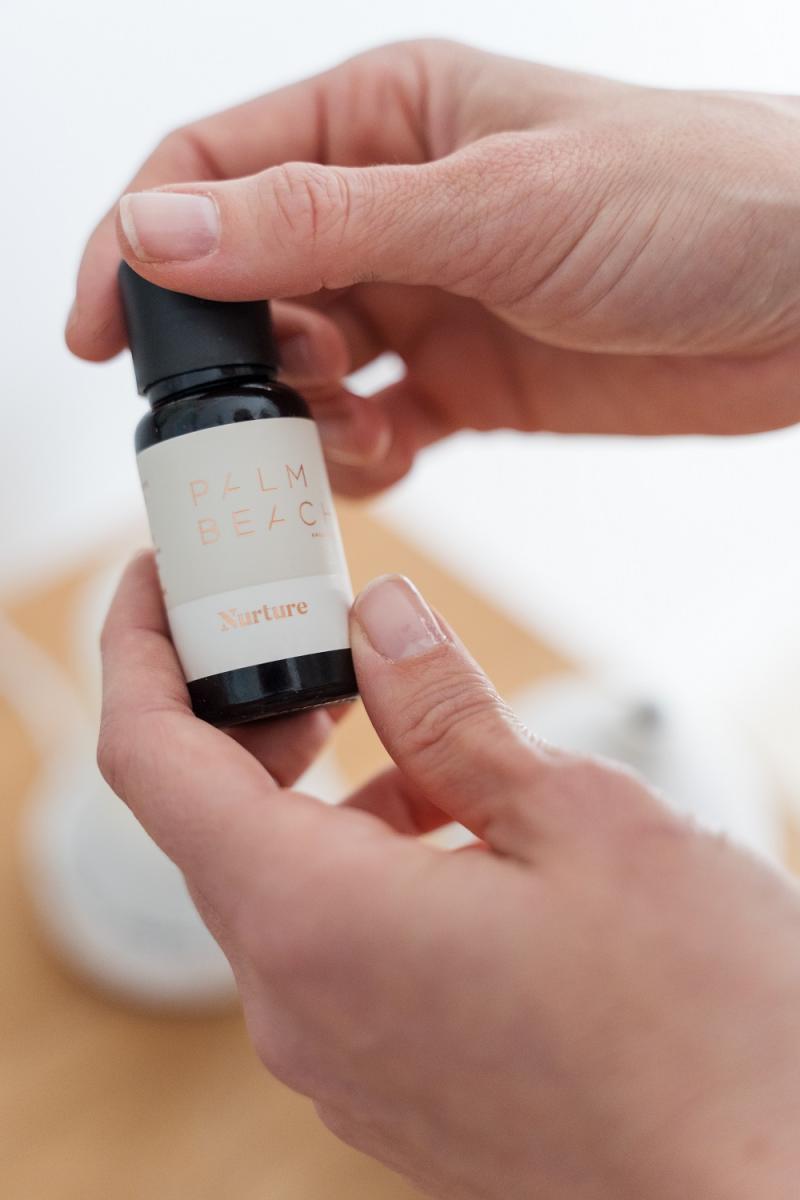 Declutter your space
As the saying goes, a cluttered space, a cluttered mind. Visual clutter can create a sense of chaos and unease. One sure way to improve the sense of calm at home is to declutter.
Decluttering involves sorting through your stuff, to work out what you want and need (things to keep) versus things that no longer serve you (items you can donate, sell or throw away).
Some questions to ask yourself when decluttering are:
do I love it?
do I still use it?
if I saw this item in a shop, would I buy it again?
do I have something else that could serve the same purpose?
would someone else have more use for this?
is there a more meaningful way I can hold onto the item. For example, consolidating kids' drawings into a dedicated photo book. Or turning an item of clothing from a loved one into an artwork or quilt.
Find more ideas to declutter and organise your home here.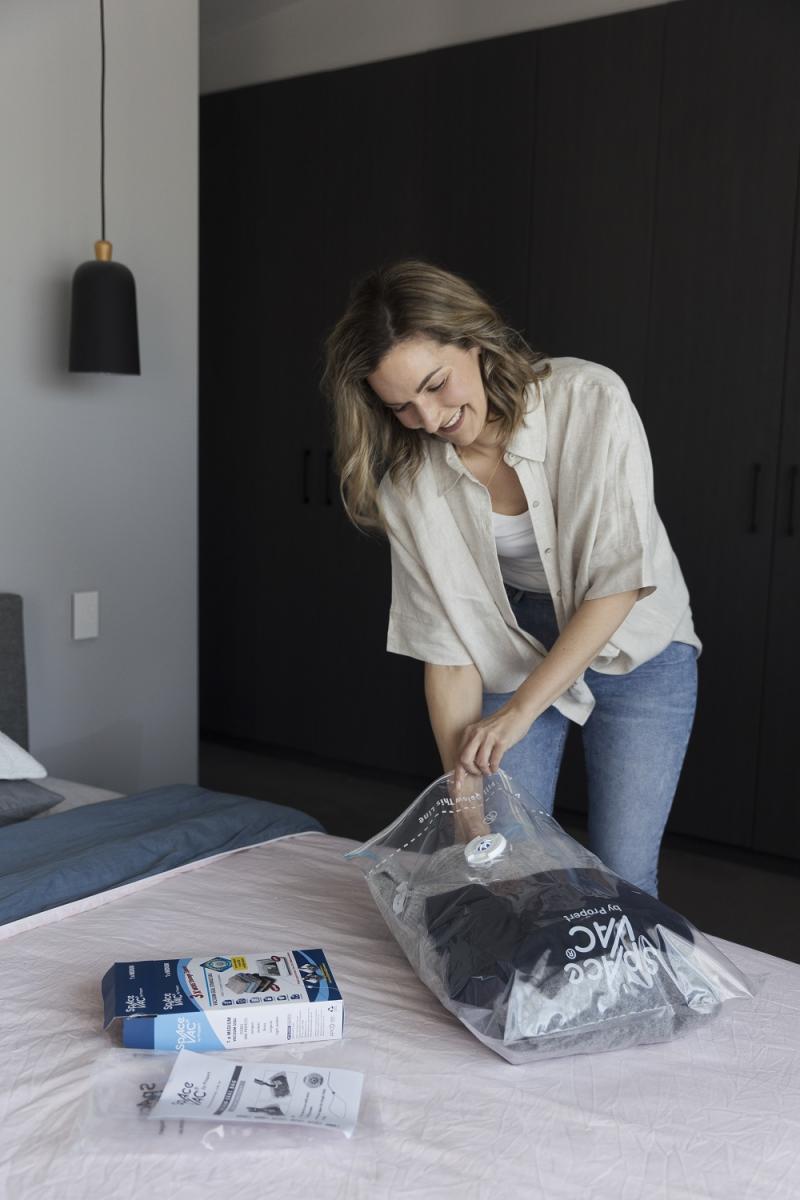 Do your laundry
On a similar note, laundry is one of those never-ending jobs that always seems to pile up… literally! Without wanting to sound like your Mum, getting on top of your laundry is a great way to reduce stress and anxiety.
Some tips to prevent laundry building up are to:
do a load every second day (or every day if you have a larger family)
take advantage of the delay start function so you can set your cycle to finish by the time you wake up in the morning or return home from work
have dedicated days of the week for bigger laundry tasks, such as a day to wash bed sheets or towels
complete the full laundry routine – including folding and putting it away – so once it's done, it's done.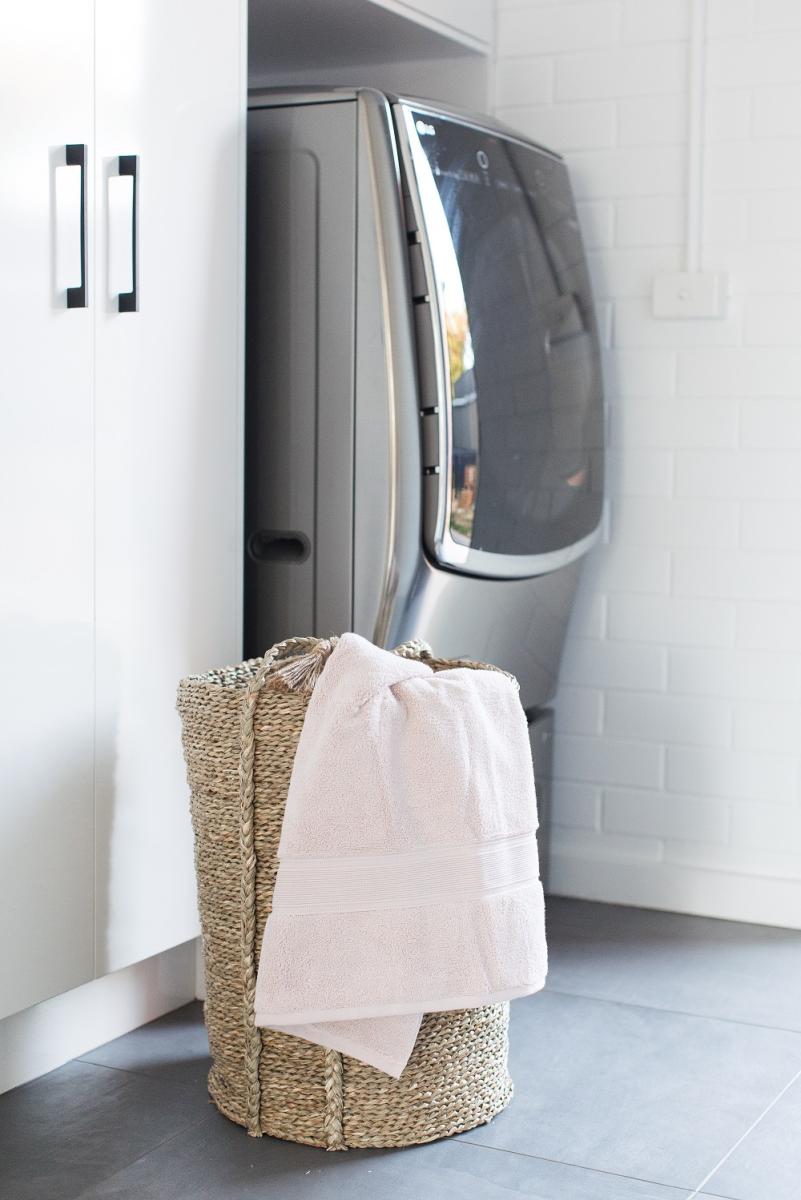 Practice self-care
What can you do at home to make you feel good? Do you enjoy yoga or perhaps a long bath? Even taking 10-20 minutes a day out for yourself can make a drastic difference to how you feel, helping to 'fill up your cup'. And in turn, it means you can take better care of your loved ones.
So consider what makes you feel good and how you can set up your home to support this self-care practice. It may mean keeping a beautifully styled tray over your bath with your favourite bath salts and candle so it's ready when you are.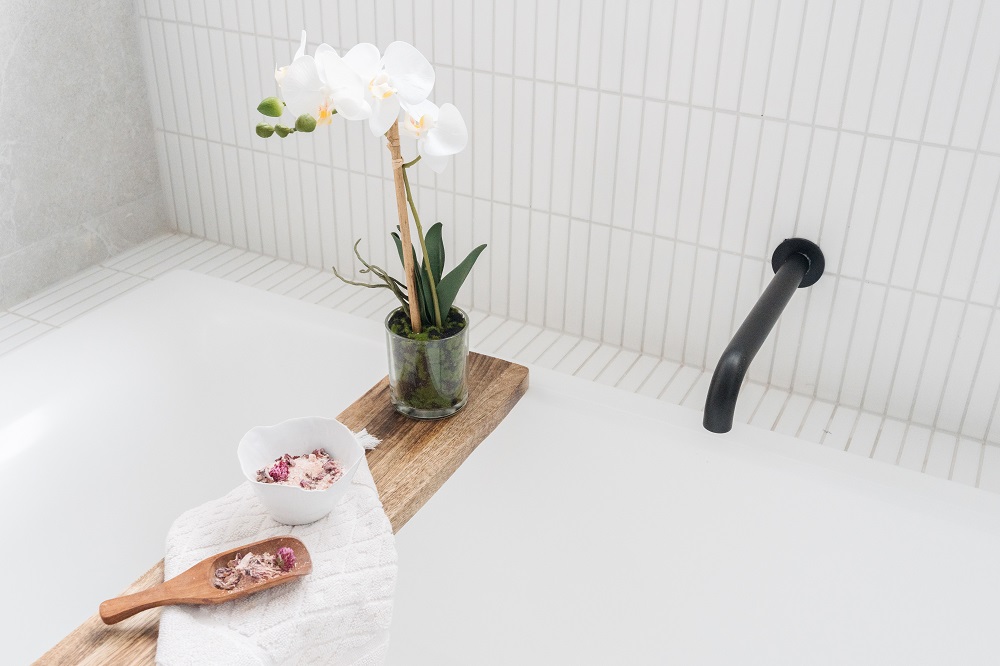 Turn up the music
Music can do wonders for your mood. Research has shown that listening to music triggers the brain to release the feel-good chemical, dopamine. Whether it's instrumental background music or your favourite 90s teeny-bopper playlist (guilty as charged over here!) try using music as a way to create a mindful home.
Harness the power of colour
There's no denying that colour can influence our mood — there have even been studies that link the effect of colour to emotion. For mindfulness, neutrals, whites and creams are said to be the most calming. However, if you prefer accents of colour, this article on colours and mood is worth a read.
When we talk about using colour in a room, we're not just talking about painting the walls. Use colour through bedding, cushions and other home decor.
We added some of this season's trending colours – clay, teal and cream – through the scatter cushions, throw and that beautiful ceramic vase from Freedom. It goes to show how subtle accents can make a big difference to the mood of your space.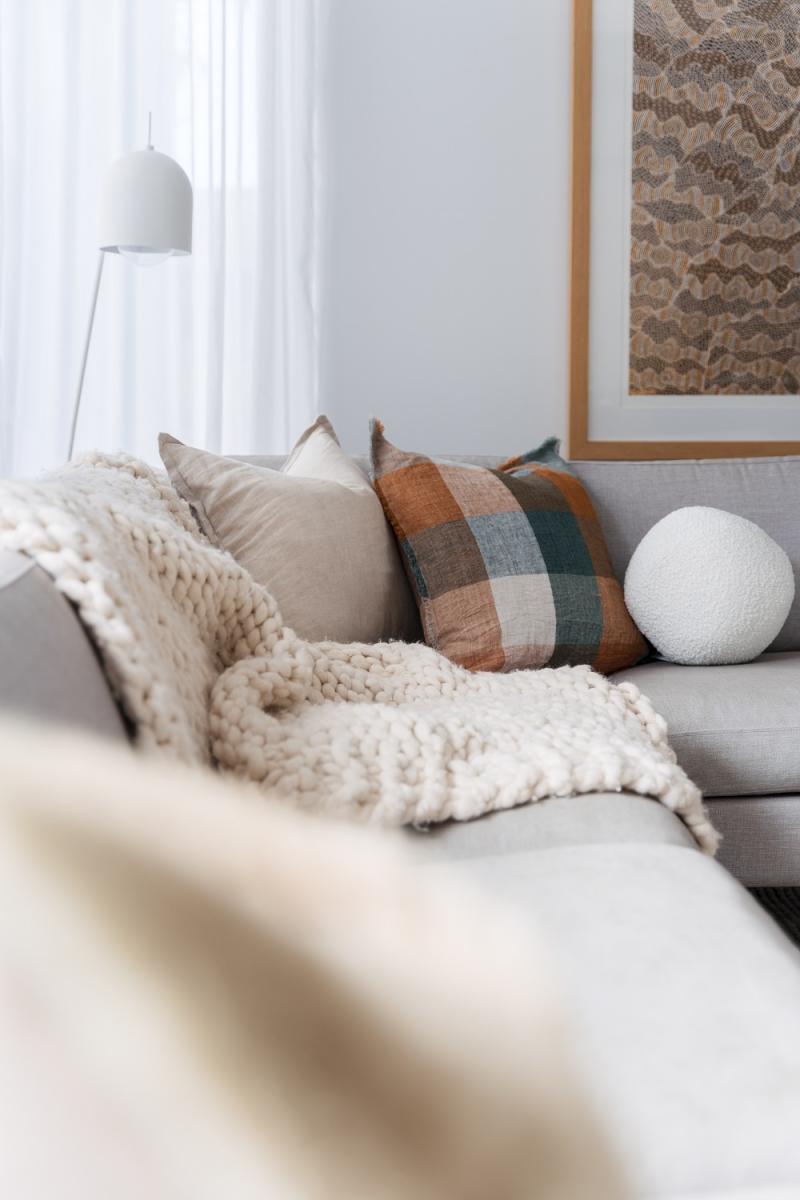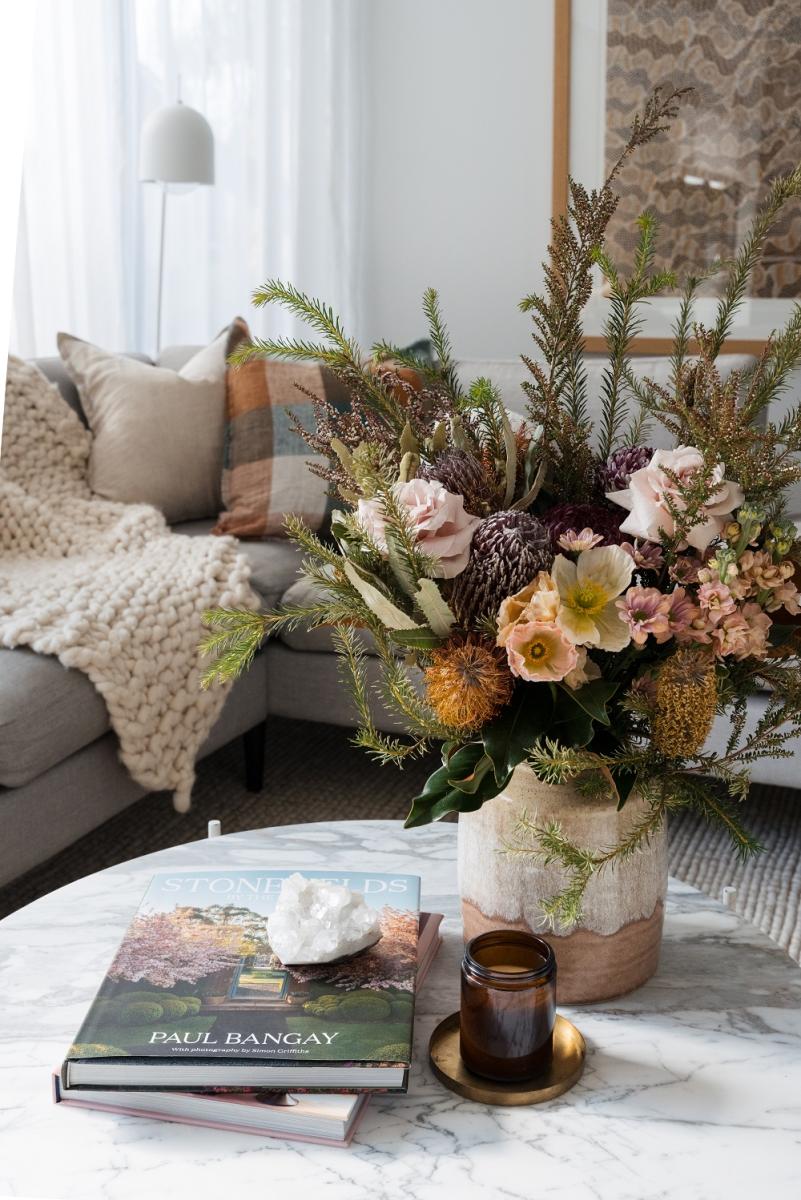 Unplug and unwind
This one is easier said than done for a lot of us. But when it comes to how to create a mindful home, turning off the TV, computer and putting away your phone before bed can do wonders.
By turning off all your devices, it allows you to unwind, preparing your body for a deep and restful sleep. Ideally, they suggest powering off devices 2 hours before bed but you could start with 30 minutes, and work your way up from there.
A great tip is to charge your phone outside your bedroom. But if you're like us and use your phone as your morning alarm, try popping it on the other side of the room. It will help you stop scrolling mindlessly as you lie in bed. And it's also a great motivator to get up in the morning as you can't reach the snooze button and roll back over to sleep!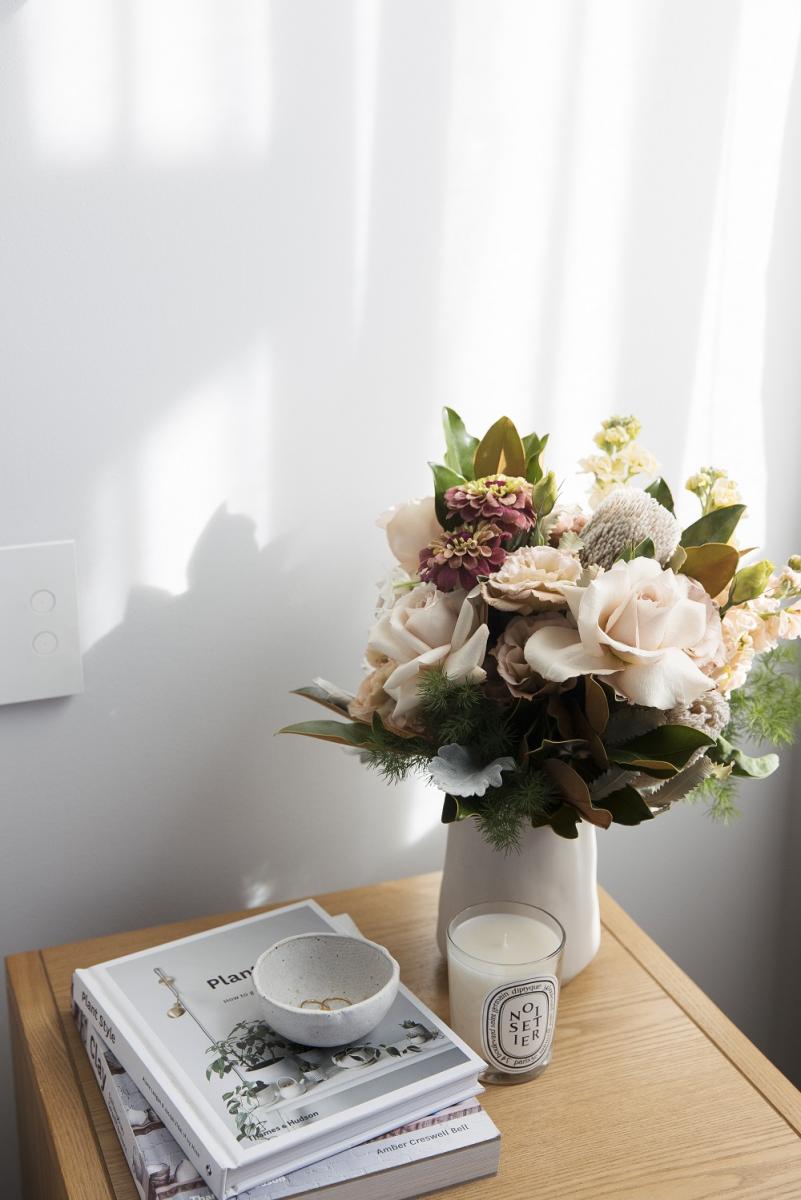 Practice gratitude
There's a lot of talk about gratitude at the moment and for good reason. In positive psychology research, experts found gratitude was strongly and consistently linked to greater happiness. They found that people who practice gratitude built stronger relationships with others, could remember good experiences, felt more positive, and had overall better health.
It makes sense, practicing gratitude brings your mind back to the present moment and makes you stop to pay attention to all that you have. Too often we live in the future, thinking about what we want to achieve or consume.
Practicing gratitude doesn't have to take long and can be as simple as noting down 3 things to be grateful for each day. You could do this at the start or end of each day in bed, or keep a notepad on your coffee table. Try it out for a week and see if helps to nourish your soul and work towards a more positive mindset.
Have these 10 mindfulness ideas sparked something in you? Which ones will you try first or do you have more to add to the list? Let us know in the comments below. And if you spied any gorgeous homewares in these images, they are available at Canberra Outlet.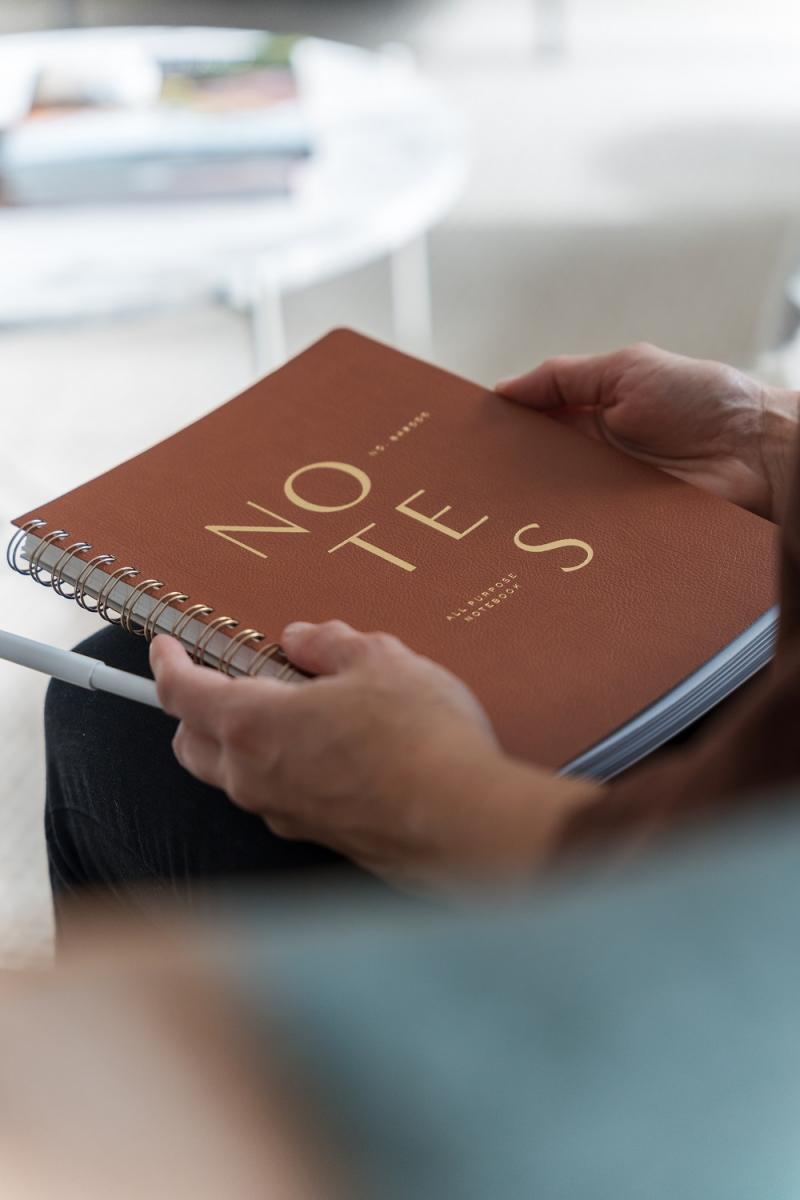 Back to news