How To Elevate Your Sweaters
*Written by Kimberley Hunt from the Style Side
Comfortable, quality sweaters are essential to get you through Winter (especially for us Canberra folk) but this doesn't mean you have to neglect feeling stylish. Try these three ideas to elevate your sweaters into stylish outfits...
Add An On Trend Boot
Pair a sweater dress or oversized hoodie with a solid boot for effortless street cred. Keep the low simple and undone, the balance created by the oversized fit with the short hem line and the solid boot does all the work on it's own.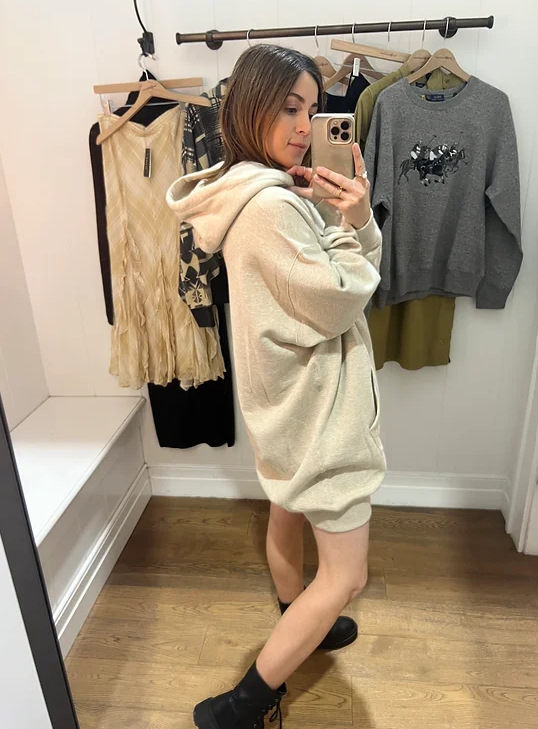 Contrast With A Dressier Piece
A chiffon or silk skirt can work wonders when it comes to elevating a jumper. Who says you can't break the rules? Take an oversized hoodie and style back with the prettiest, floatiest, most feminine skirt you can find. This contrast gives Carrie Bradshaw in AJLT vibes and is super comfy too.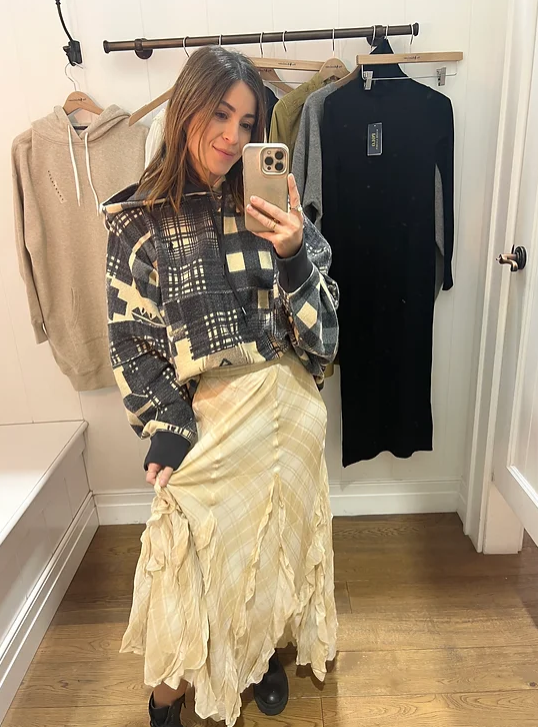 Add a Logo
Simply opting for a print or logo on your jumper takes it from so-so to stylish. A quirky jumper is a great addition to your Winter wardrobe and styles so well with a midi skirt or tailored pant.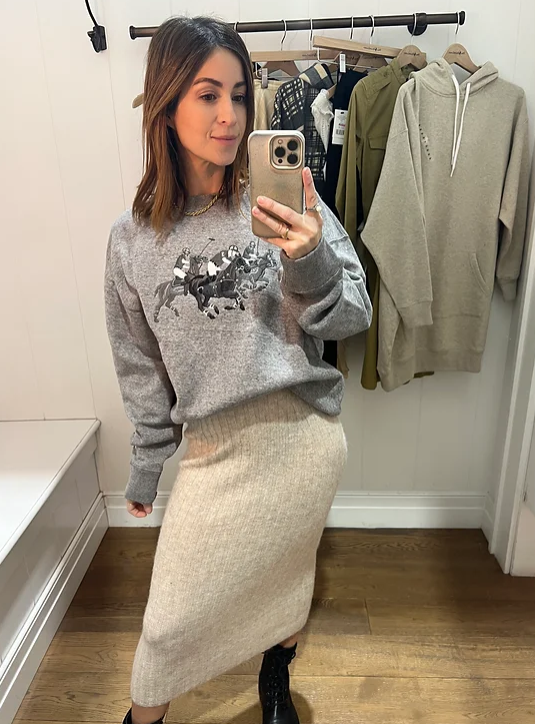 I can't go past Ralph Lauren at Canberra Outlet for their high quality sweats, even better when they have a sale on!
Back to blog