Bathroom Inspo that will leave you Swooning
The bathroom is one of the only rooms in the house where you can truly relax and escape from the stresses of life. It's also a place that can sometimes be overlooked when refreshing the look of your home. Sometimes it can take a bit more than a fresh coat of paint and a new set of matching towels to freshen up your bathroom. However, updating your bathroom can be expensive and not all designs can stand the test of time. 
We've rounded up some seriously classic bathroom inspo to future-proof your bathroom and give it that fresh look it needs.
Clean, crisp and white
Bathrooms in particular work really well with a crisp white palette. Not every one has the luxury of a window to the outside world to bring in natural light so keeping it white helps to create an illusion of magnified space and light as well as that crisp feeling. If you prefer to go for a darker colour scheme, try to find a balance between too dark and making sure you still have enough light.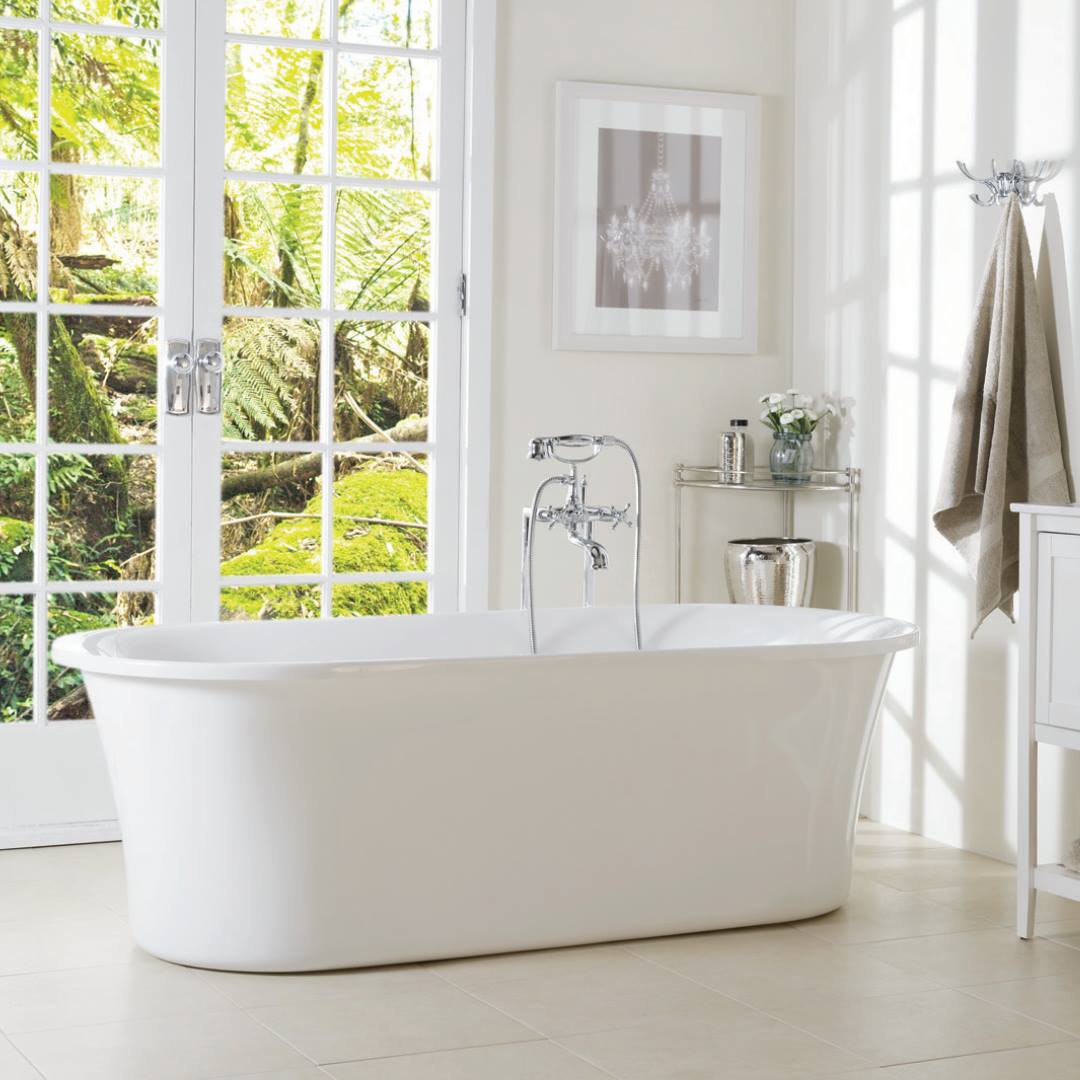 Use accents
Accent your bathroom with accessories such as tapware for your basin and shower, handles, the look of your vanity. Matte black or gold accessories are in style right now and if you do it right you'll create a timeless look for the bathroom. You can also use towels and the bath mats for that extra pop of colour.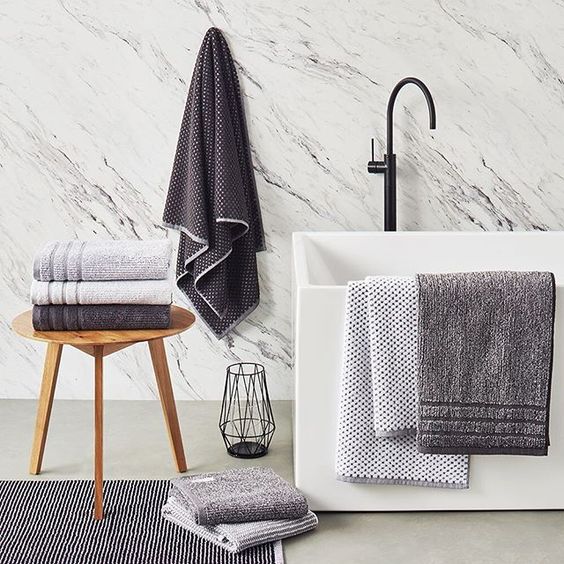 Add some greenery
When you think of an indoor spa environment, there's always an abundance of plants to set the mood. Adding plants into your bathroom gives it a bit more life and if you get the right plant, they absolutely thrive off the humidity of a bathroom environment! But if you're like me and can't keep plants alive no matter how hard you try, hit up somewhere like Adairs or Provincial and grab yourself some fake plants to get your desired aesthetic without the upkeep. 
Get an LED mirror
Switch out your plain old standard mirror for an LED mirror. If you've got the funds, you can buy one already set up but it can be a pretty fun DIY project to make the mirror on a budget! There's a couple of rules when it comes to picking your mirror though – make sure the size of the mirror doesn't look too big or too small compared to the size of the vanity and you want it to be hung at least 30cm above and below the eyeline of the person using it. Choosing the right mirror is so important because they'll help reflect the light and create the illusion of more space. The LED lights not only will help you to nail your makeup on a daily basis, but will also provide you with some extra bright light to liven up your space.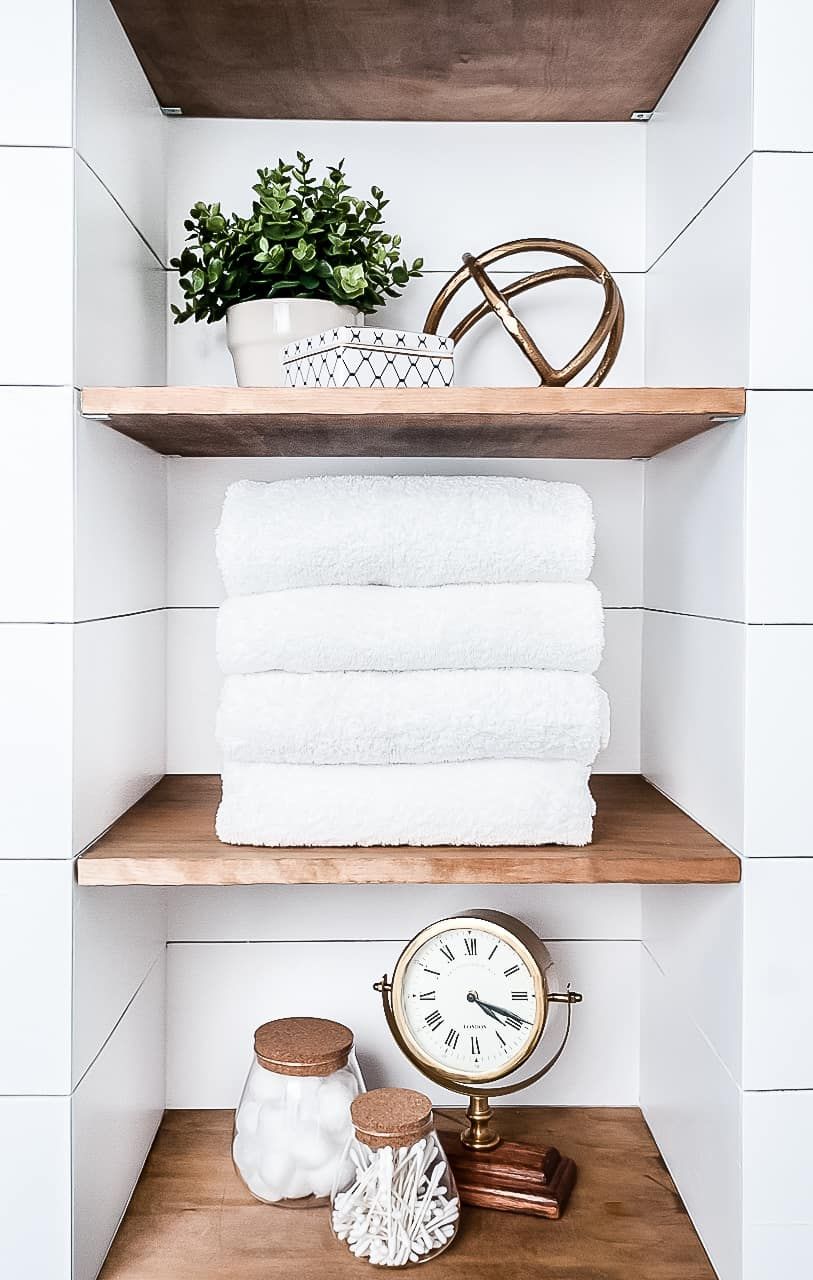 Create a spa-like ambience
You want to relax in the bathroom, so set it up like a home spa. Clean the space of any clutter by investing in shelving or storage containers (check out Little Label Co. for some ideas!), a bathtub caddy to organise bathing essentials and get matching accessories for things like your tooth brushes, soap, toilet brush holder etc. It's also worthwhile to invest in a delicious smelling candle (Glasshouse anyone?) or fragrance diffuser to make your bathroom smell and feel it's absolute best. 
If iso has got you feeling creative and wanting to freshen up your space, check out Early Settler, Provincial and Adairs for everything you need to re-do your bathroom. 
Back to blog